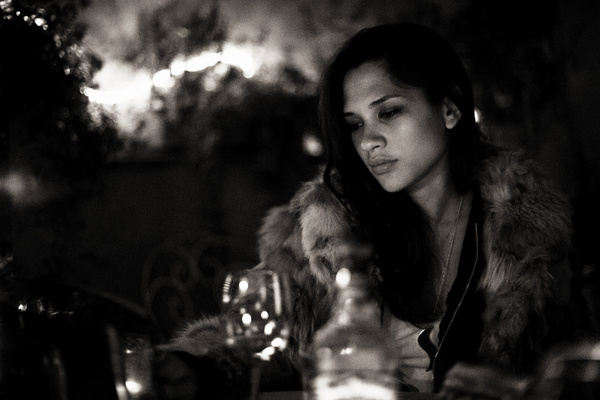 BIOGRAPHY //
Dany Verissimo-Petit is an edgy and talented young actress with an unusual background. Her recent runaway success in the play "D.A.F. Marquis de Sade" (2013), and a two-season run in the hit Canal Plus TV series Maison Close (currently being adapted by HBO), have led to her integration into a number of upcoming projects with French theater director Nicolas Briançon.
Dany started out in porn, after quitting a violent relationship, She was turned down at several mainstream castings, but French adult movie director John B. Root offered her the chance to act. Dany decided to seize the challenge.
For 16 months Dany was the face of JBR Media, She starred in a testimonial documentary called "Ally" that is a remarkable record of her striking beauty, courage, and blithe good humor in some pretty bleak circumstances.
Subsequently Dany anchored a weekly cable TV show on French TV, "XXelles" (2002-2003) and starred in several soft-core short films for TV channel M6, as well as modeling for star photographer Bettina Rheims.
In 2004, producer Luc Besson gave her her first lead role in a mainstream movie: Dany was Lola in "District B13," a bleak, futuristic look at street gangs by director Pierre Morel. Her depiction of Lola was both wild and strong, and the film was a spectacular success.
After a succession of minor roles, in May 2006 ELLE magazine's Cannes Special Edition highlighted Dany as one of the 17 rising French actresses, and French literary giant Alain Robbe-Grillet made her the star of his last film, "It's Gradiva who is calling you" (U.S release 2009). "She surprises by her generosity and the strength of her presence," Robbe-Grillet told reporters, clearly enchanted by the mesmerizing performance of his young female star.
Recently, Dany has been Camelia, a rebellious 19th century prostitute, in the Canal Plus series Maison Close (Season 1, 2010; Season 2, 2012; the series is currently being adapted by HBO).
Her powerful 2013 performance on the stage in "D.A.F. Marquis de Sade", directed by Nicolas Briançon, won critical accolades including "hypnotic" (Theatre.com) and "the perfect incarnation of… a sublime physique and an undeniable acting talent" (RegArts).
Dany speaks completely fluent English, as well as her native French, and moonlights as a painter. She has a 10 year-old daughter, is divorced from the actor Rodolphe Verissimo, and lives in Paris.